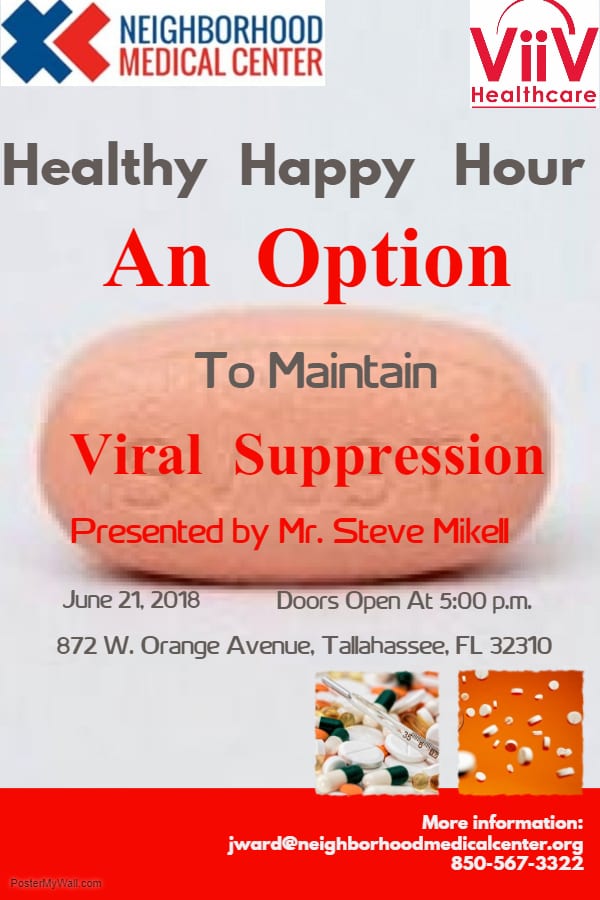 Neighborhood Medical Center will be hosting our monthly Healthy Happy Hour at the Richardson-Lewis Center (872 W. Orange Ave. Tallahassee, FL 32310). This event will take place on Thursday, June 21, 2018 from 5:30pm-7:00pm. This month, our health focus will be on Options To Maintain Viral Suppression, presented by Steve Mikell of ViiV Healthcare. Please come out and help Neighborhood Medical Center to spread the word to patients, family, friends, and community members about the different options our community members have to live a healthy life and improve the overall quality of health of our community.
If you have any questions regarding this information, feel free to contact
Joseph Ward at (850) 567-3322 or call Mathias Sweet at (850) 688-0914.