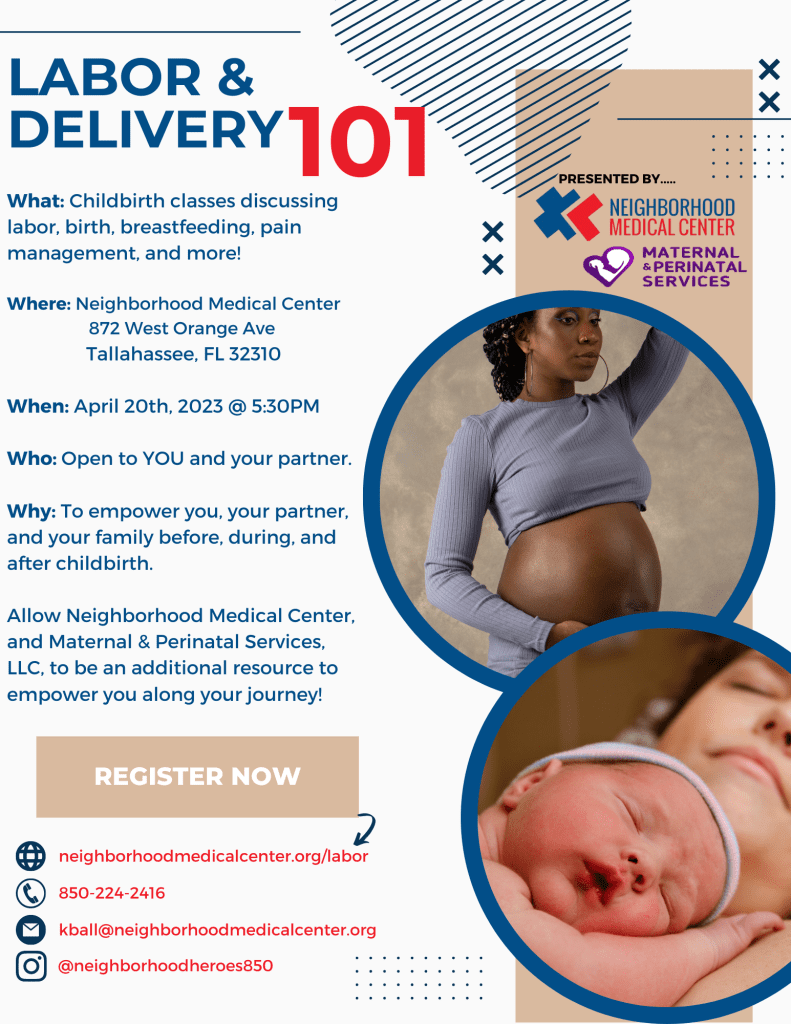 What: Childbirth classes discussing labor, birth, breastfeeding, pain management, and more!
Where: Neighborhood Medical Center
872 West Orange Ave
Tallahassee, FL 32310
When: April 20th, 2023 @ 5:30PM
Who: Open to YOU and your partner.
Why: To empower you, your partner, and your family before, during, and after childbirth.
Allow Neighborhood Medical Center, and Maternal & Perinatal Services, LLC, to be an additional resource to empower you along your journey!